You might have questions about the logistics of our tours. These frequently asked questions help answer some of the more common questions. If you can't find an answer here, send us a message and we'll be happy to provide you with more detail.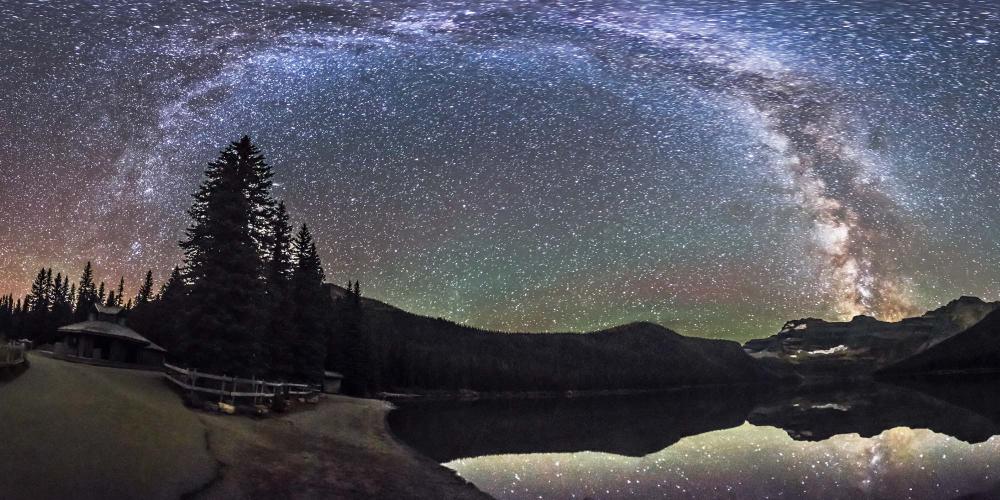 COVID-19 Q: What is being done to ensure a safe, healthy tour experience in light of the Coronavirus Pandemic?
Dark Sky Guides has developed its own Health and Safety Plan and corresponding policies, which is a living document that continues to evolve as rules and regulations change. The Plan and policies take into account suggestions and recommendations as outlined by local, provincial and federal organizations. Our Health & Safety documents have been developed after detailed review of the above guidelines, as well as extensive, careful consideration of all aspects of our operations. We place the utmost value on ensuring a safe, healthy, immersive interpretive experience for all tour participants, as well as ensuring as protected a work environment as possible for guides.
---
COVID-19 Q: Why should I book a Custom Tour instead of just a regular tour?
We encourage you to consider booking a Custom Tour so as to limit your exposure to others and maintain better social distancing. If you don't request a private/custom tour, it is likely that there will be other groups on your selected tour, too. Of course, our guides will remind everyone of the need to maintain proper social distance (2 meters, or 6 feet) throughout the tour. Normally, this would be a fun way to meet other people while on your travels, but considering the global pandemic, and the recommendations of health authorities, we suggest taking all appropriate precautions to maximize social distancing and thus, book a custom/private tour.
A private tour will also allow our guides to offer a more personable 1-on-1 experience and develop a tour experience that is most suited to you and your family / cohort.
Another factor to consider is that due to social distancing requirements, we will only guarantee tour bus shuttle service for Custom Tours. Any groups booking a regular tour may be on the bus with other groups, and while we will endeavor to maintain 2m physical distance, it cannot be guaranteed. Depending on the tour, guests may be required to provide their own transportation to/from the tour starting point. You will be able to follow our tour bus to the location, but if you are hesitant about driving at night and in unfamiliar areas, we again suggest you consider a private/custom tour with included bus shuttle.
---
COVID-19 Q: Why can't we look through the telescopes?
After serious consideration, a lot of research, and consultation with various astronomy experts, we made the decision to NOT utilize our original telescopes at this time. This decision has been made to reduce guests' exposure to high-touch surfaces (the body/support of the telescopes, and avoid having individuals put their faces close to telescope eyepieces. Furthermore, we want to avoid damaging the sensitive optics of the stargazing equipment, which could result from extra/additional cleaning and disinfectants (and given the fact that there is currently a shortage of telescope equipment in Canada, this is very important to us!)
---
COVID-19 Q: So what will a tour look like then?
In the absence of telescopes and other stargazing equipment, all tours will instead focus on immersive storytelling experiences that will be augmented by naked-eye stargazing, and interpretation that encourages guests to explore with all of their senses. We are going to help you to stargaze and experience the night sky the way people of past generations did; these tours will be about reconnecting with the cosmos!
---
Q: What if the weather doesn't cooperate?
Our tours go regardless of the weather. But we understand that it can be kind of hard to go stargazing when you can't see through the rain, snow and clouds. As such, if the weather doesn't cooperate, our guides will make a last minute decision to adjust the tour itinerary/route, as they deem necessary, including suggesting that a tour be resecheduled or cancelled.
---
Q: So what does that actually mean?
If we decide the weather isn't cooperating, our guides may decide to adjust the tour itinerary/route. This may involve traveling to a different location than the one described in the itinerary, which may be closer to the northern edge of Waterton Park (where the clouds tend to disperse).
---
Q: What Kinds of Stargazing Equipment will I have Access to?
We endeavor to provide some of the best quality stargazing equipment possible, given the mobile nature of the tours. Depending on the ever-evolving nature of the COVID-19 pandemic, and which tour you take part in, you may have access to the following:
Unistellar eVscope 2: With uncompromised optics for a stunning visual experience the eVscope 2 brings power and speed together with optical expertise to deliver the most immersive space exploration experience. New in 2022! This is our attempt to reintroduce telescopes to our experiences, in a post-covid world where health/safety is of the utmost concern.
Celestron NexStar 8 SE Telescope: features Schmidt-Cassegrain 8" aperture optics with SkyAlign alignment technology. This used to be our go-to telescope; the workhorse!
Sky-Watcher Dobsonian Collapsible 12" Telescope: the venerable Dob reflector design is the ultimate in large aperture, portability and performance. Because of its larger size, we only bring this bad-boy out when the tour doesn't involve much walking – it's heavy!).
Celestron Cometron 7x50 Binoculars: bring celestial objects into bright, sharp focus, making them ideal for comet watching, stargazing and viewing craters on the moon. These will hopefully set the stage for you to continue stargazing after our tour, but without requiring you to spend a lot of money to get into the hobby.
Celestron SkyMaster DX 8x56 Binoculars: these were named the #1 recommended bino for astronomy, by Terence Dickinson in SkyNews Magazine. Enough said!
---
Q: What is your cancellation policy?
Please click here for a copy of our company's cancellation (and other) policies.
---
Q: Where do we meet to join the tour?
The meeting point depends on which tour you are doing:
Starry Skies Townsite Stroll meets and departs from the Peace Park Plaza, near the Waterton Marina (during the summer months). During the winter, your guide will contact you prior to the start of the tour to arrange an appropriate meeting place.
The Night Sky Discovery Tour will pick you up from your accommodation (make sure to specify where, when you complete the questionnaire during the booking reservation process).
The Dark Sky Adventure Tour will pick you up from your accommodation (make sure to specify where, when you complete the questionnaire during the booking reservation process).
Please be waiting outside the lobby of your hotel and watch for our tour bus to arrive. If you are staying in the townsite campground, please meet us at the campground entrance kiosk. If you are staying outside the National Park, please email us to coordinate the most convenient meet-up location.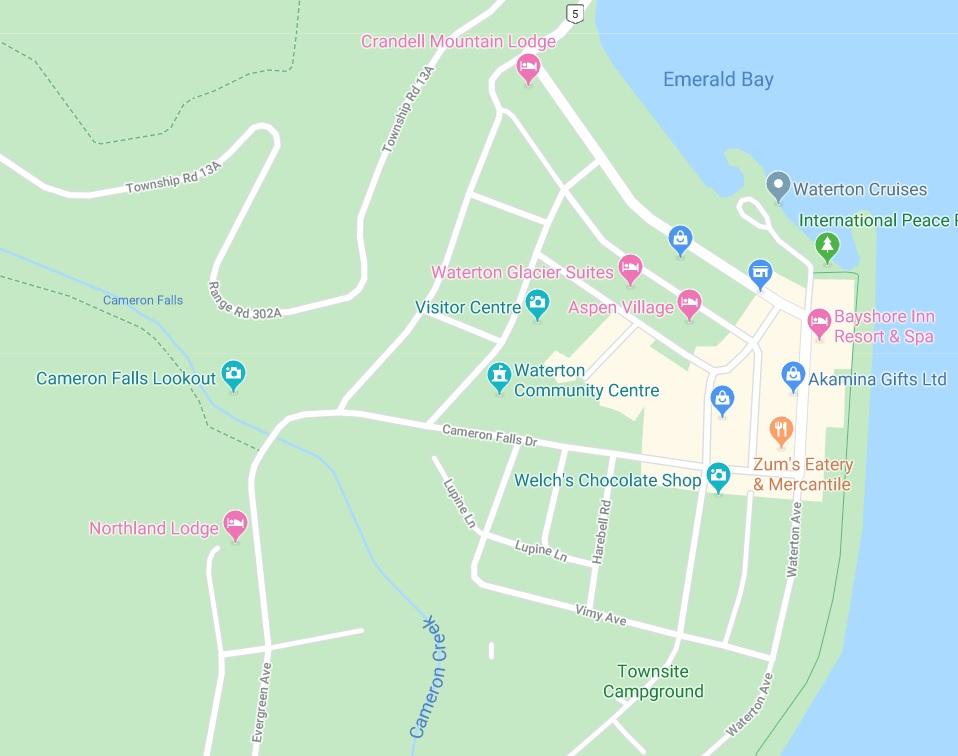 ---
Q: Where can I find your business?
Don't worry! We make connecting easy. In fact, you don't have to come find us – we'll come straight to you. Our tours meet and depart from different locations mentioned above.
---
Q: Do you offer door-to-door service?
You bet! We will pick you up at the locations mentioned above, and we will drop you off at your accommodation, at the end of the tour.
---
Q: Do I need to make a reservation in advance?
We recommend you buy your tour tickets in advance. We strive to offer an incredibly personalized tour. This means we limit the number of participants on each tour. As such, tours tend to sell out – so we encourage you to make your reservations as soon as you have a good idea of your travel itinerary. That being said, please note our refund/cancellation policy (mentioned above). If you are concerned about the weather, you can always hold off until a day or two before.
---
Q: How many guest reservations are required to operate a tour?
We require a minimum of 3 participants.
---
Q: Can I book a private tour?
Absolutely! Our goal is to offer personalized tours, so if you want the ultimate personalized tour, just contact us to arrange something special.
---
Q: What if my group is larger than 12 people?
Contact Us and we will make things work! We can always bring in additional guides to offer additional tours. It may just mean that we have to off-set the start time of the second tour by a few minutes, but we'll try to make sure everyone catches up and spends the evening together.
---
Q: I'm worried that a wild animal is going to attack me in the dark and eat me…
We totally understand your apprehension, because every time we go to the city, we feel like someone is going to attack us when we get out of the car.
Think about it this way: if the animals were waiting to eat us, our guides sure wouldn't be alive today, considering the number of times they've gone exploring in the dark. Okay… All kidding aside, you don't need to be fearful, just aware.
We hike in groups and the group is led by our Lead Guide; a secondary tail-guide may also be present and will bring up the rear of the group. Also, we tend to make some noise, to let any wildlife know that we are in the area. As long as we don't surprise any animals, we won't have any troubles.
---
Q: What about Bear Spray?
We do not provide tour participants with bear spray, but all of our guides do carry spray cans.
---
Q: What do you do with the gear that you provide to participants?
If you are referring to the provided gear we offer participants on each tour (headlamps, hiking poles, chairs, etc.), we occasionally sell that equipment at discounted rates at the end of the summer and winter seasons. Drop us an email towards the end of the season to see what you might be able to score a deal on!
---
Q: Can I bring my pet on the tour?
The Robinson brothers are all dog owners, and as such we strive to accommodate peoples' four-legged family members. We do permit pets on the Starry Skies Townsite Stroll Tour, as we are just walking around the Waterton townsite. We also allow pets on the Night Sky Discovery Tour. However, we cannot allow pets on the Dark Sky Tour Bus, unless you book a Custom/Private Tour. If you are just booking the regular (non-private) tour, and you want to bring your pet, you will have to drive yourself.
We do not permit pets on the Dark Sky Adventure Tour, as we try to enure that we maintain the ecological integrity of the areas visited on the tour, and reduce the chance of wildlife encounters.
---
Q: Are your tours wheelchair accessible?
Not really, no. The thing is, the tours themselves involve travel along unpaved hiking trails, which are not wheelchair-friendly. Please contact us for more information about a private tour to a location that may be wheelchair-accessible.
---
Q: Do you offer a discount for seniors or students?
We're all made of star-stuff. We don't discriminate against anyone, whether you're a child, a child-at-heart, an extra-terrestrial being or artificial intelligence.
---
Q: Is it appropriate to tip the guides?
Our prices do not include gratuities. If you feel that your guide was exceptional, feel free to show your appreciation at your discretion. Our guides always appreciate feedback that lets them know if they are doing a good job.
---
Q: Are your guides qualified to provide these tours?
All of our guides are Waterton Locals with extensive experience. Parks Canada requires that our guides adhere to particular certifications. As such, all of our guides are, at minimum, certified through the Interpretive Guides Association (IGA) as Professional Interpreters.
---
Q: How knowledgeable are your guides?
We pride ourselves on being incredibly knowledge! Our guides must complete their IGA certification, and we also have an in-depth, in-house training program and our guides all share a passion for continuously learning new things.
---
Q: What should I wear and/or bring with me?
Take a look at the description page for each tour, to see what we recommend you bring with you.
---
Q: Do I need to sign a waiver form to take part in the tour?
Yes, we require that everyone in your group read, understand and sign a waiver form, prior to the start of the tour. Waivers can be viewed and downloaded in advance from our website.
When you complete your booking reservation you will be asked to complete the digital waiver. If you don't have time to complete the waiver when you book your experience, look for the link in the follow-up confirmation email. All participants must have read, signed and submitted a waiver prior to the start of the tour. We thank you in advance for completing one (1) waiver per person, prior to meeting your guide at the start of the tour, so we can make the most of our tour time together!
---
Q: I have to pee…?
Because of the nature of our outdoor stargazing tours, we cannot guarantee that there will be washroom facilities available. As such, we encourage all participants to use the facilities before we pick you up. If an emergency arises while on the tour, you may have to act like an animal and "go in the woods"…
---
Q: I'm hungry… Actually, now I'm thirsty…
You are more than welcome to bring any snacks or drinks with you, if you wish. We just ask that you remember one of the golden rules of hiking: "everything that goes in with you also comes back out with you". In other words, pack it in – pack it out.
---
Q: You still haven't answered my question…
Have we forgotten something...? If we're missing something here, please contact us, and let us know. Chances are, you're not the only person wondering about it.