The four Robinson brothers were lucky to grow up in Waterton Lakes National Park, and over the years they explored all areas of the National Park, both in daylight and after dark. As third-generation tourism service providers, sharing Waterton Park's rich human- and natural history has always been a part of their lives.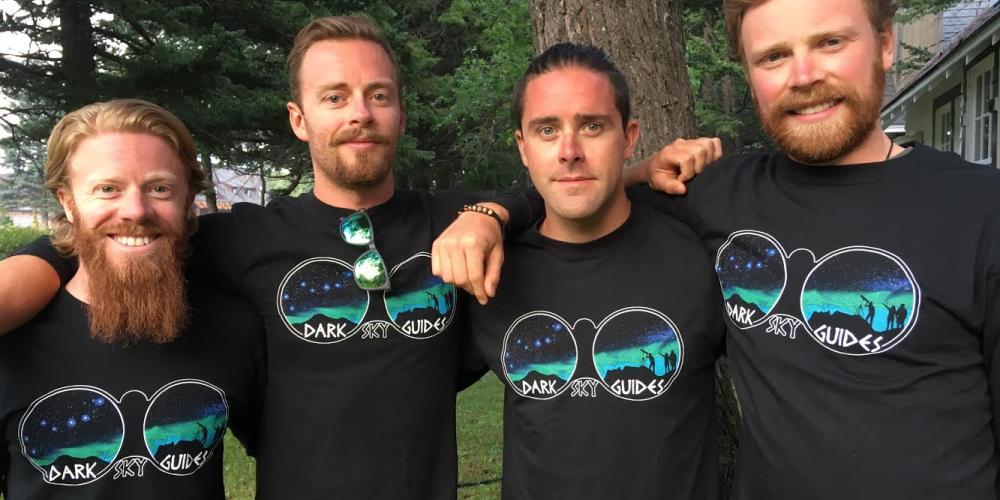 The Big Bang
A number of years ago the four brothers were sitting around the dying embers of a campfire, gazing up at the stars on a clear, calm, summer night. Each sat lost in thought, contemplating the solar system, the Milky Way Galaxy, and his tiny place in the universe. And thus, a plan was born… The brothers would begin working towards sharing the night sky of their home with visitors and travelers coming to Waterton Park.
The Planets Align
As the years passed, the idea persisted, and eventually it began to grow and become clearer, as the brothers began to develop a business plan. In 2015, the brothers first broached their idea with Parks Canada, and in early 2016, Parks Canada officially began putting together an application for dark sky status from both the International Dark Sky Association (IDA), and the Royal Astronomical Society of Canada (RASC). In April 2017, the IDA announced that Waterton (in conjunction with Glacier National Park, MT) had been recognized as a Provisional International Dark Sky Park. The stage was set and it was now time for the brothers to put their plan into action.
From the Ashes of a Fire, A Business was Born
In September 2017 the Kenow Mountain Fire burnt a significant portion of Waterton Lakes National Park. At that point, the brothers knew it would be more important than ever, to show people that there is more to Waterton that just daytime hiking through (the once forested) mountain landscapes. And so, Dark Sky Guides was born.
Together, the Robinson brothers have over 40 years of guiding experience in Waterton Lakes National Park. And over the years, the brothers have traveled to many destinations around the world, picking up best practices from other tour guides and companies across the planet.
Dark Sky Guides offer small, personalized tours that will open peoples' eyes to a completely new area of Waterton Lakes National Park – the night sky above. The brothers hope to encourage every single tour participant to connect on a personal level with the National Park, in their own particular way.
After one Revolution around the Sun
The 2018 inaugural season was a huge success, with many sold out tours. Even despite the threat of yet another fire (The Boundary Creek Fire), demand for tours was strong. The season came to a spectacularly starry close, with many clear nights showcasing the Milky Way, and planets such as Venus, Juipter, and Saturn. More importantly, Mars was in opposition (the point where the sun, Earth and Mars are all in a line, so that the two planets are closest together) throughout summer 2018 - the next time the Red Planet will be that close to Earth will be in 2035.
In October 2018, Dark Sky Guides was named a finalist at the annual Travel Alberta Industry Conference in the category of "New Tourism Experience".
As the Dark Sky Guides move into 2019, they look to offer more tours and explore additional areas of Waterton Lakes National Park, while they also begin to lay the groundwork for some serious expansions coming soon. Stay tuned for more!
---
Our Mission:
"Dark Sky Guides Ltd. offers guided interpretive tours that focus on the dark skies of Waterton Lakes National Park. Different tours will be offered in various front-country and back-country locations and will serve to educate visitors about the night sky, dark sky initiatives, and Waterton Lakes National Park in general. Dark Sky Guides will endeavor to provide a high quality, memorable, entertaining, and educational tour, which will encourage people to foster their own personal connection with both the night sky and Waterton Lakes National Park. The company is committed to promoting WLNP as a noteworthy dark sky area, and assisting Parks Canada to create awareness of the area's official status as the World's first transnational International Dark Sky Park."
---
Keith B. Robinson
The oldest of the four brothers, Keith is one of the few individuals that live in the Waterton townsite year-round. He has a Bachelor of Commerce business degree in Tourism Management; he is a Certified Tourism Professional (Tour Guide) through Tourism HR Canada; and he is a Professional Interpreter, as recognized by the Interpretive Guides Association. He is heavily involved in the local community, and has served on various Associations' Board of Directors, including the Waterton Park Chamber of Commerce. In 2018, Keith was named one of Canadian Traveller's Top 40 Under 40. When he manages to find some free time, Keith can be found kayaking, biking, and occasionally scrambling up to the top of a mountain. And of course, there are always a few minutes at the end of every day to sit and stare at the stars.

---
Kevin Robinson
Like his brothers, Kevin is a true Waterton local and outdoor enthusiast. He spent most of his childhood enjoying and exploring the hiking trails of both Waterton & Glacier National Parks. Through mountain climbing & scrambling he found a way to get closer to the stars. Kevin has reached the summit of every mountain in Waterton and a handful in Glacier. He has been a tour guide in Waterton for over 10 years, is a certified Professional Interpreter through the Interpretative Guides Association, and holds a Bachelor of Commerce (B.Comm) Degree. Always maximizing his time in the wilderness, Kevin can be found trail running, mountain biking, kayaking, swimming in glacier lakes, wildlife watching, and camping under the spectacular starry skies of the Waterton Glacier International Dark Sky Park.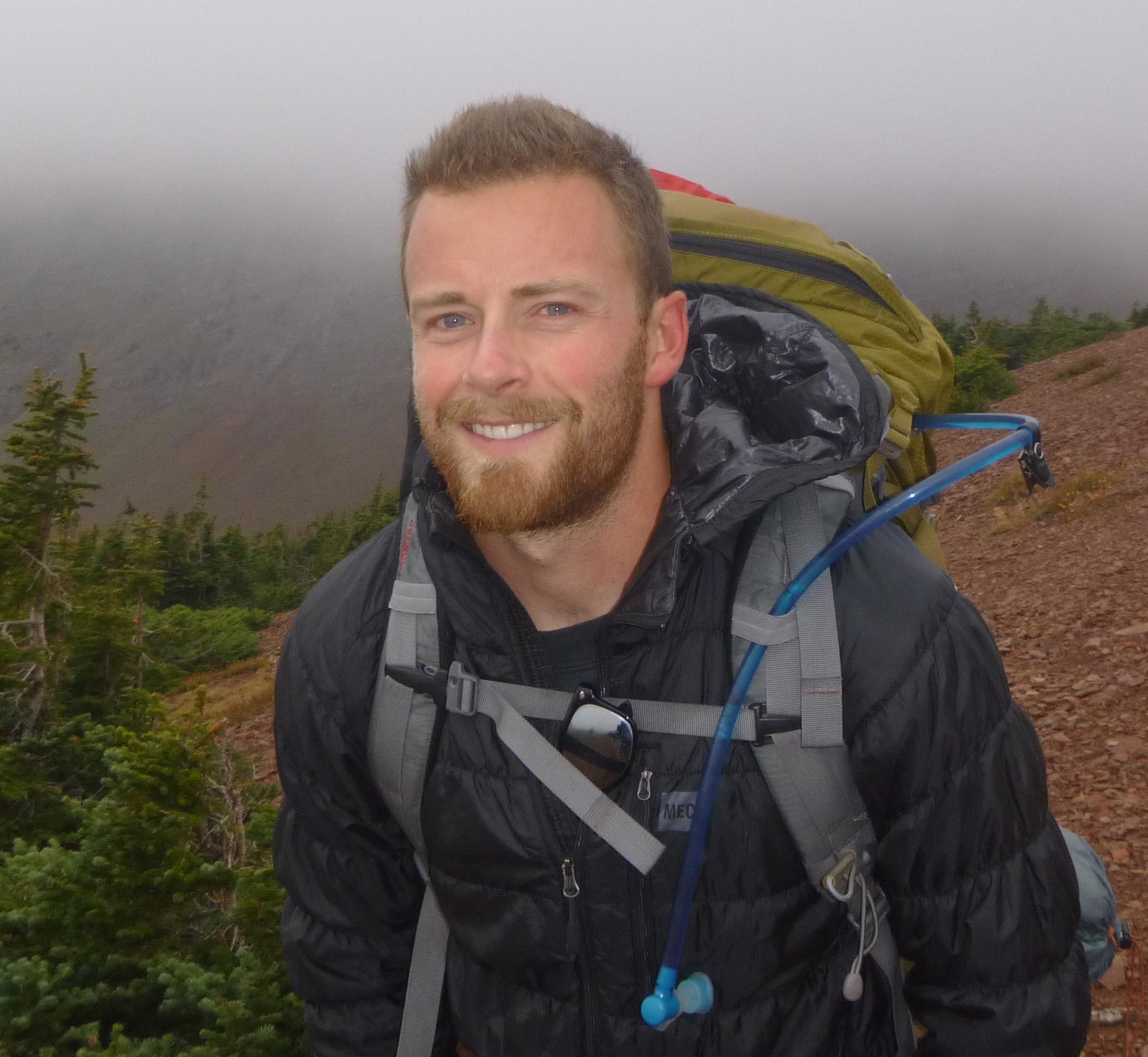 ---
Kris Robinson
Kris Robinson is a Waterton local, and graduate from SAIT and the University of Calgary. He is an entrepreneur in Waterton Park, having operated a business for the past 5 years. In his free time he has traveled in Asia, Africa, Europe, Central America, South America, Australasia, and throughout North America. Waterton will always be home, and Kristopher continues to explore and discover the Park's hidden secrets. His interests are in the outdoors, philosophy, health, and wellness. When he's not working, he can be found adventuring in the mountains, swimming in the lakes, or walking barefoot through the forest with a book and pen in hand.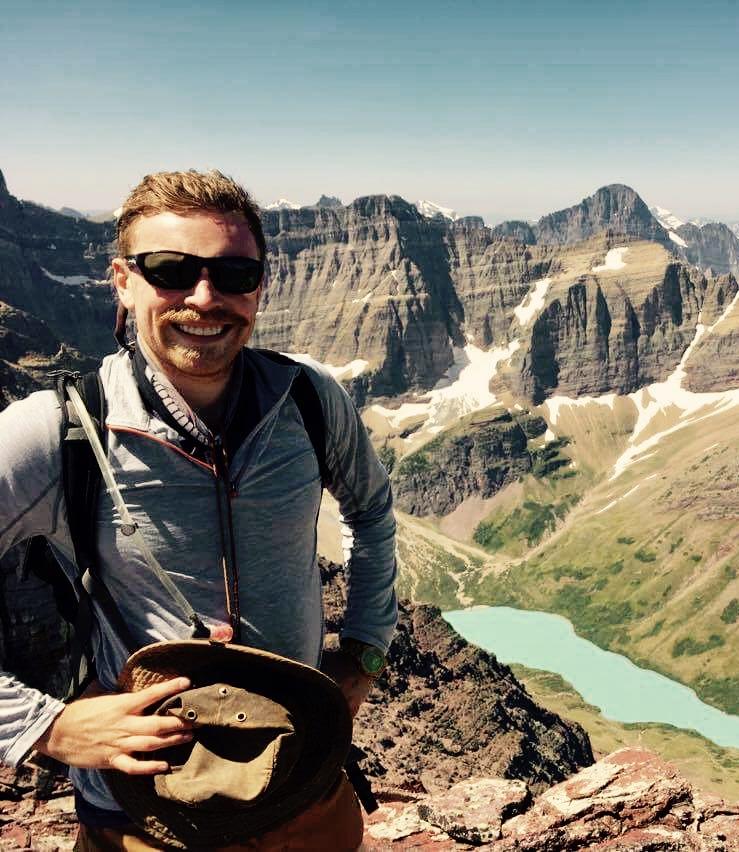 ---
Mike Robinson
Michael is the youngest of the Robinson family. He graduated from the University of Calgary in 2016 with a business degree in Tourism and Marketing. He is a Professional Interpreter, as recognized by the Interpretive Guides Association. He has had the privilege to grow up observing his elder brothers learning from both their strengths and weaknesses. This has honed his skills and experience in both the tourism industry and mountain environment in the Waterton region. Michael has worked as a Tour Guide for the past 10 seasons in Waterton Lakes National Park. He continually pursues his passion and desire to enhance tourism opportunities in Southern Alberta now with Dark Sky Guides! When Michael is free of prior commitments you'd be lucky to find him in some of the more remote regions of the Crown of the Continent. Ranging from hiking the last of the peaks within the Crown, camping at alpine lakes, photographing wildlife, identifying various plants and insects or simply sitting and contemplating the purity and sacredness found within the mountains.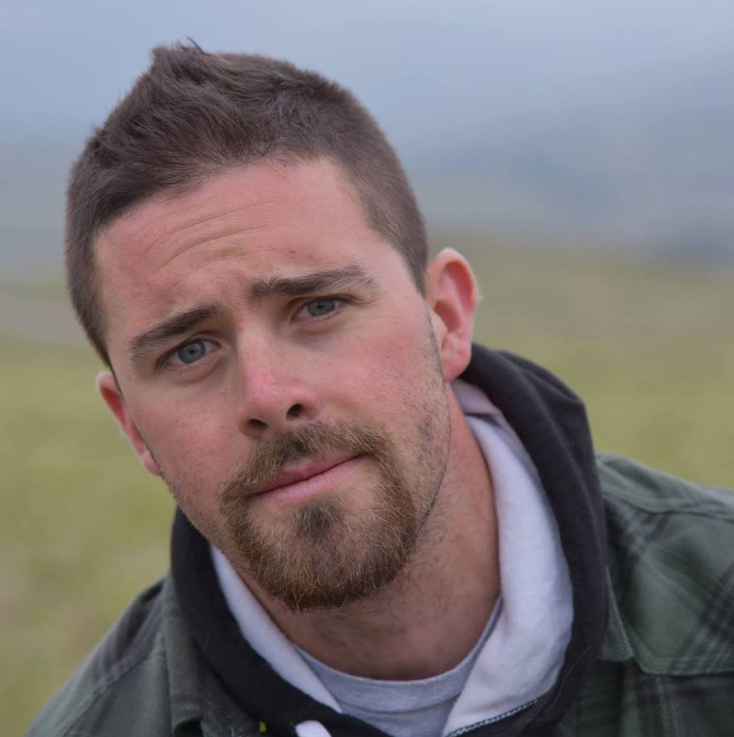 ---
What others are saying about Us:
Take a look at TripAdvisor!
---
Media Mentions:
Check out some of these links to see what has been written about us by the media:
https://www.chrisistace.com/waterton-lakes-national-park-road-trip/
http://westernliving.ca/food-and-wine/watern-ab-more-foodie-destination-than-you-realize/
https://globalnews.ca/video/rd/1236028995632/
https://www.jodyrobbins.com/places-to-visit-in-canada/
http://www.btcalgary.ca/videos/fun-things-to-do-in-may/
http://www.avenuecalgary.com/Things-to-Do/Out-of-Town/Mountains/What-To-Do-in-the-Mountains-in-May/
---
Memberships & Partnerships:
The tourism industry is very collaborative and we are delighted to be affiliated with some of these great organizations:
All-Star Telescope [https://www.all-startelescope.com/ ]
Interpretive Guides Association [ https://interpretiveguides.org/ ]
Parks Canada [ http://www.pc.gc.ca/en/pn-np/ab/waterton/ ]
Royal Astronomical Society of Canada [ https://www.rasc.ca/ ]
Royal Astronomical Society of Canada – Calgary Center [ http://calgary.rasc.ca/ ]
Travel Alberta [ https://www.travelalberta.com/ca/ ]
Waterton Park Chamber of Commerce [ https://mywaterton.ca/ ]