The four Robinson Brothers were lucky to grow up in Waterton Lakes National Park, and over the years they explored all areas of the National Park, both in daylight and after dark. As third-generation tourism service providers, sharing Waterton Park's rich human- and natural history has always been a part of their lives. It has been a real roller coaster ride since starting the business over five years ago, but the Dark Sky Guides now begin their 6th year in business stronger than ever, and are bursting with excitement to share their home with you!
The Big Bang
A number of years ago the four brothers were sitting around the dying embers of a campfire, gazing up at the stars on a clear, calm, summer night. Each sat lost in thought, contemplating the solar system, the Milky Way Galaxy, and his tiny place in the universe. And thus, a plan was born… The brothers would begin working towards sharing the night sky of their home with visitors and travelers coming to Waterton Park.
The Planets Align
As the years passed, the idea persisted, and eventually it began to grow and become clearer, as the brothers began to develop a business plan. In 2015, the brothers first broached their idea with Parks Canada, and in early 2016, Parks Canada officially began putting together an application for dark sky status from both the International Dark Sky Association (IDA), and the Royal Astronomical Society of Canada (RASC). In April 2017, the IDA announced that Waterton (in conjunction with Glacier National Park, MT) had been recognized as a Provisional International Dark Sky Park. The stage was set and it was now time for the brothers to put their plan into action.
From the Ashes of a Fire, A Business was Born
In September 2017 the Kenow Mountain Fire burnt a significant portion of Waterton Lakes National Park. At that point, the brothers knew it would be more important than ever, to show people that there was more to Waterton that just daytime hiking through (the once forested) mountain landscapes. And so, Dark Sky Guides was born.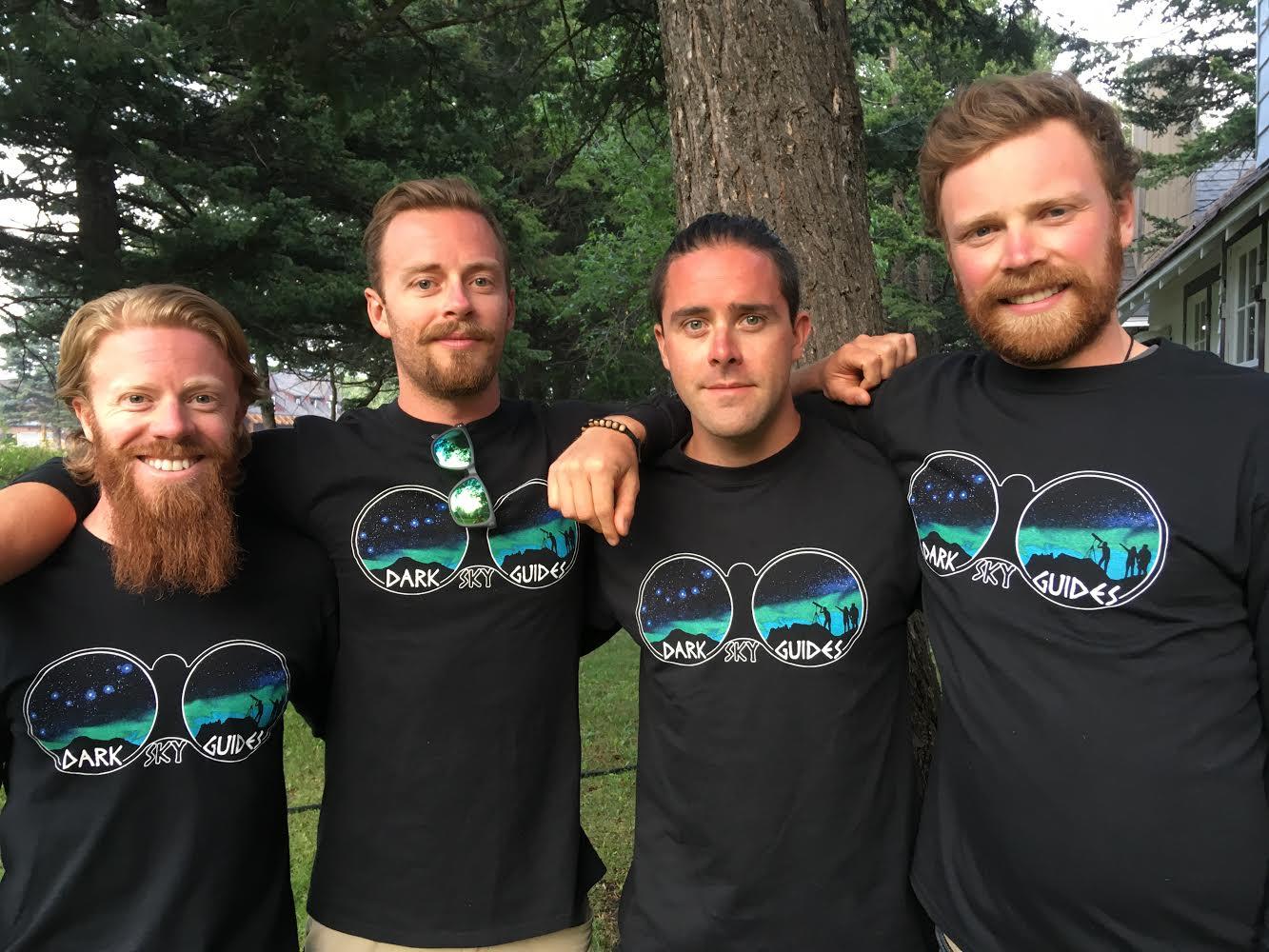 Together, the Robinson brothers have over 50 years of guiding experience in Waterton Lakes National Park. And over the years, the brothers have traveled to many destinations around the world, picking up best practices from other tour guides and companies across the planet.
Dark Sky Guides offer small, personalized tours that will open peoples' eyes to a completely new area of Waterton Lakes National Park – the night sky above. The brothers hope to encourage every single tour participant to connect on a personal level with the National Park, in their own particular way.
Five Revolutions around the Sun
The 2018 inaugural season was a huge success, with many sold out tours. Even despite the threat of yet another fire (The Boundary Creek Fire), demand for tours was strong. The season came to a spectacularly starry close, with many clear nights showcasing the Milky Way, and planets such as Venus, Juipter, and Saturn. More importantly, Mars was in opposition throughout summer 2018 (the point where the sun, Earth and Mars are all in a line, so that the two planets are closest together) - the next time the Red Planet will be that close to Earth will be in 2035. In October 2018, Dark Sky Guides was named a finalist at the annual Travel Alberta Industry Conference in the category of "New Tourism Experience".
The 2019 season proved to be even more exciting than year one. Demand for tours continued to increase and DSG continued to perfect its tour offering. This second year of operations was filled with memorable stargazing experiences. Tour participants were treated to Aurora Borealis (Norther Lights) sightings numerous times toward the end of the summer season, and a number of wildlife sightings were had over the course of the year (including Elk, Moose, Badger and even a mother Mountain Lion and 2 cubs!). The 2019 season came to a near-perfect conclusion when DSG was again named a finalist for the Travel Alberta Industry Conference ALTO Tourism Awards' "New Tourism Experience". However, unlike the previous year, this year DSG was named the Winner of the New Tourism Experience ALTO Award!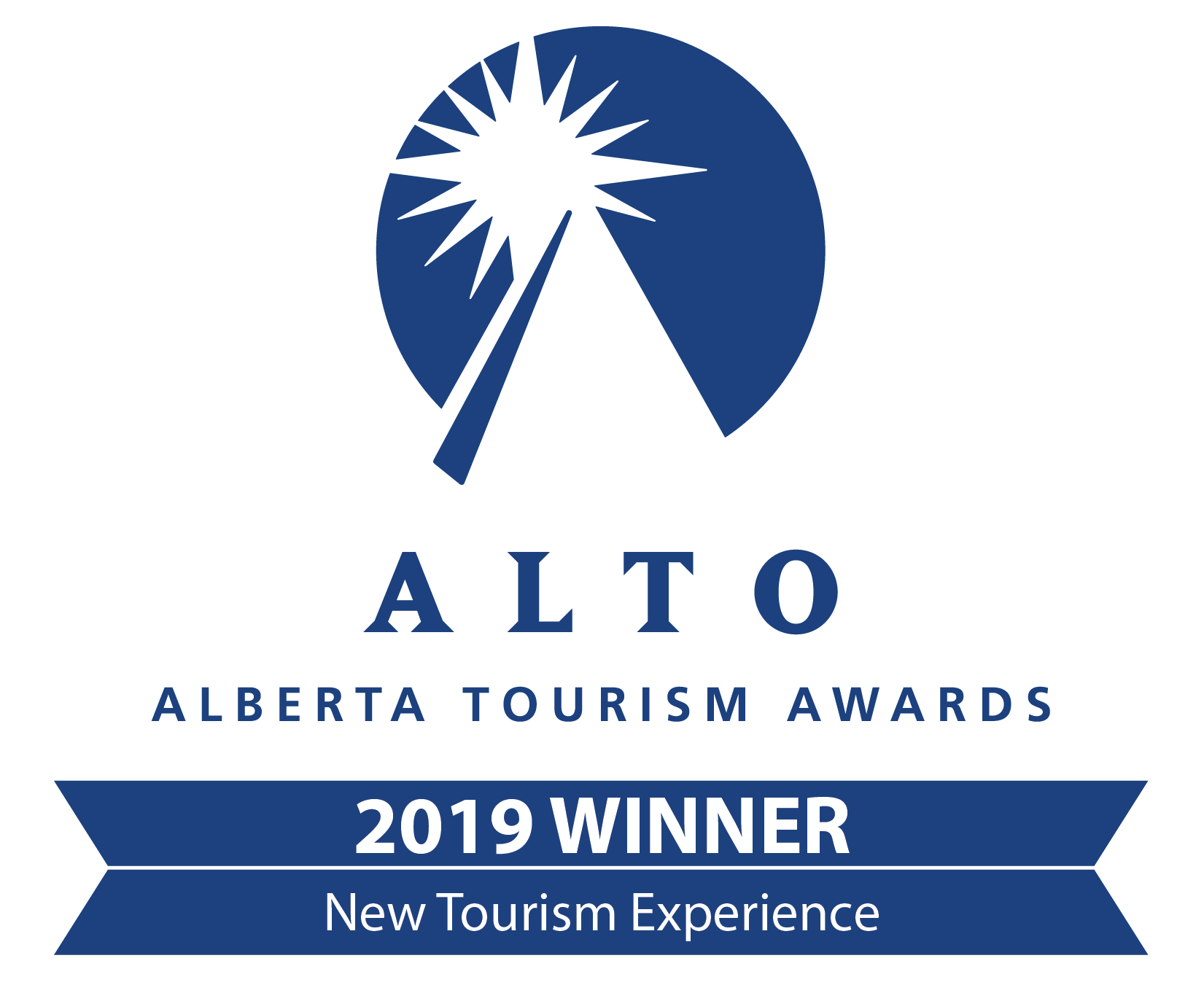 As the Dark Sky Guides moved into 2020, they, like all businesses, were challenged by the COVID-19 global pandemic. The brothers were forced to adjust and redesign their award winning Dark Sky Adventure Tours and Night Sky Discovery Tours, and they even created a couple of brand new service offerings, including the Starry Skies Townsite Stroll Tour, to cope with the changed operating environment. Thanks in part to consistently clear, calm, perfect night skies, but more importantly, to incredible support from Albertans, DSG had its best season ever in 2020.
2021 proved to be yet another banner year for the Dark Sky Guides, thanks to continued support from Albertans and all Canadians! Despite the ongoing challenges associated with the continuing global pandemic, the Robinson brothers continued to perfect their existing tour experiences, and celebrated Waterton Lakes National Park officially becoming the world's first transnational International Dark Sky Park, as named by the International Dark Sky Association.
In 2022, the Dark Sky Guides celebrate 5 years in business! The Robinson brothers consider themselves fortunate to have survived 5 years in business, despite the ongoing pandemic. The Dark Sky Guides hit the ground running (err... snowshoeing), by becoming a year-round tourism service provider in WLNP, after introducing two new guided winter-time snowshoe experiences in January 2022.
This year, the Robinson brothers kicked off 2023 by resuming snowshoe tours and finally opening the brand new Waterton Planetarium, which has long been delayed because of the pandemic.
---
Our Mission:
Dark Sky Guides offers guided interpretive nighttime tours and stargazing opportunities in Waterton Lakes National Park, by providing tour participants with the chance to stargaze using quality telescopes, binoculars, and other stargazing equipment. The Dark Sky Guides are storytellers that deliver personable, memorable, interpretive tours that focus on showcasing the night sky, the moon and neighboring planets, deep sky objects like distant nebulae and star clusters, the Milky Way Galaxy, constellations, and even Aurora Borealis and nocturnal creatures. Ultimately, Dark Sky Guides encourage people to foster their own personal connection with both the night sky and Waterton Lakes National Park. The company is committed to promoting WLNP as a noteworthy dark sky area, and to create awareness of the area's official status as the World's first transnational International Dark Sky Park.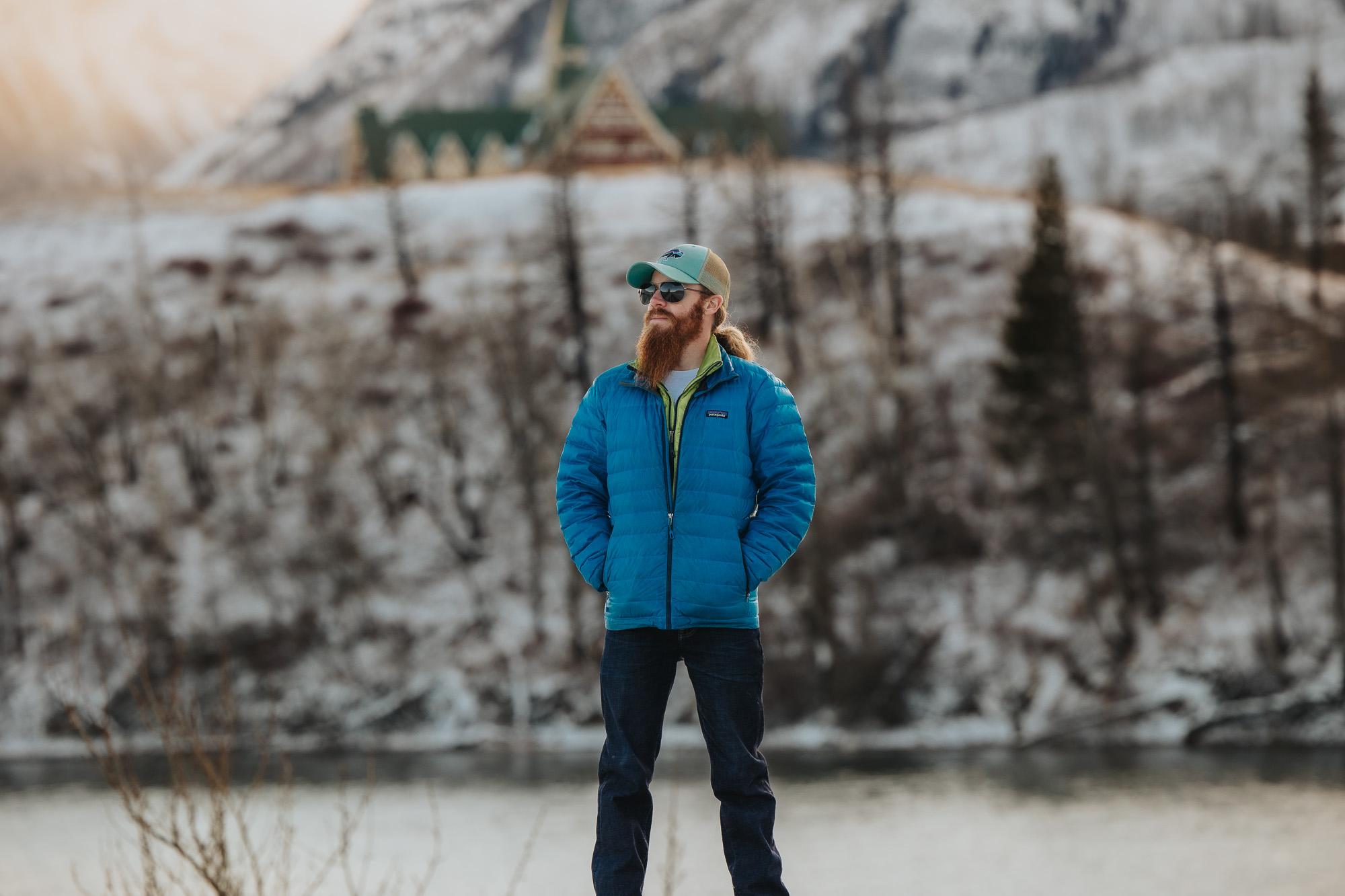 ---
Keith B. Robinson
The oldest of the four brothers, Keith is one of the few individuals that live in the Waterton townsite year-round. He has a Bachelor of Commerce business degree in Tourism Management; he is a Certified Tourism Professional (Tour Guide) through Tourism HR Canada; and he is a certified 4-Season Guide, a Professional Interpreter, and an Interpretive Specialist, as recognized by the Interpretive Guides Association. He recently completed his 80-hour Wilderness First Responder first aid certification, in an effort to ensure the safest tour possible for guests. He is heavily involved in the local community, serving as an elected official for the local municipal council, Improvement District #4, and has served on various Associations' Board of Directors, including the Waterton Park Chamber of Commerce. In 2018, Keith was named one of Canadian Traveller's Top 40 Under 40. When he manages to find some free time (which isn't very often these days), Keith can be found kayaking, biking, occasionally scrambling up to the top of a mountain, and generally spending time outdoors with his wife, German Shepherd dog, and 2-year-old first-born Son. And of course, there are always a few minutes at the end of every day to sit and stare at the stars.

---
Kevin Robinson
Like his brothers, Kevin is a true Waterton local and outdoor enthusiast. He spent most of his childhood enjoying and exploring the hiking trails of both Waterton & Glacier National Parks. Through mountain climbing & scrambling he found a way to get closer to the stars. Kevin has reached the summit of every mountain in Waterton and a handful in Glacier. He has been a tour guide in Waterton for over 10 years, is a certified Professional Interpreter through the Interpretative Guides Association, and holds a Bachelor of Commerce (B.Comm) Degree. Always maximizing his time in the wilderness, Kevin can be found trail running, mountain biking, kayaking, swimming in glacier lakes, wildlife watching, and camping under the spectacular starry skies of the Waterton Glacier International Dark Sky Park.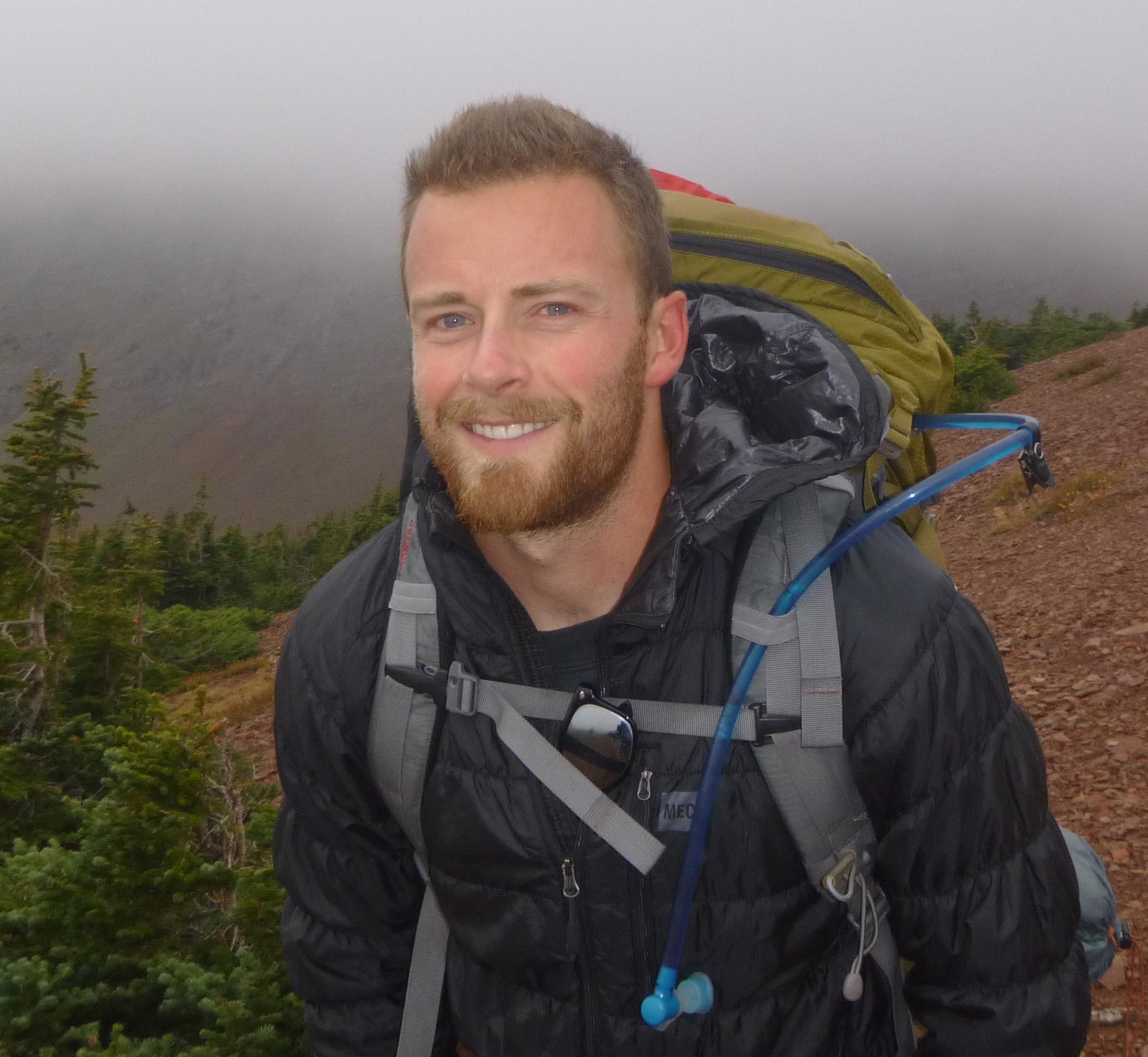 ---
Kris Robinson
Kris Robinson is a Waterton local, and graduate from SAIT and the University of Calgary. He is an entrepreneur in Waterton Park, having operated a business for 5 years prior to starting DSG. In his free time he has traveled in Asia, Africa, Europe, Central America, South America, Australasia, and throughout North America. Waterton will always be home, and Kristopher continues to explore and discover the Park's hidden secrets. His interests are in the outdoors, philosophy, health, and wellness. When he's not working, he can be found adventuring in the mountains, swimming in the lakes, or walking barefoot through the forest with a book and pen in hand.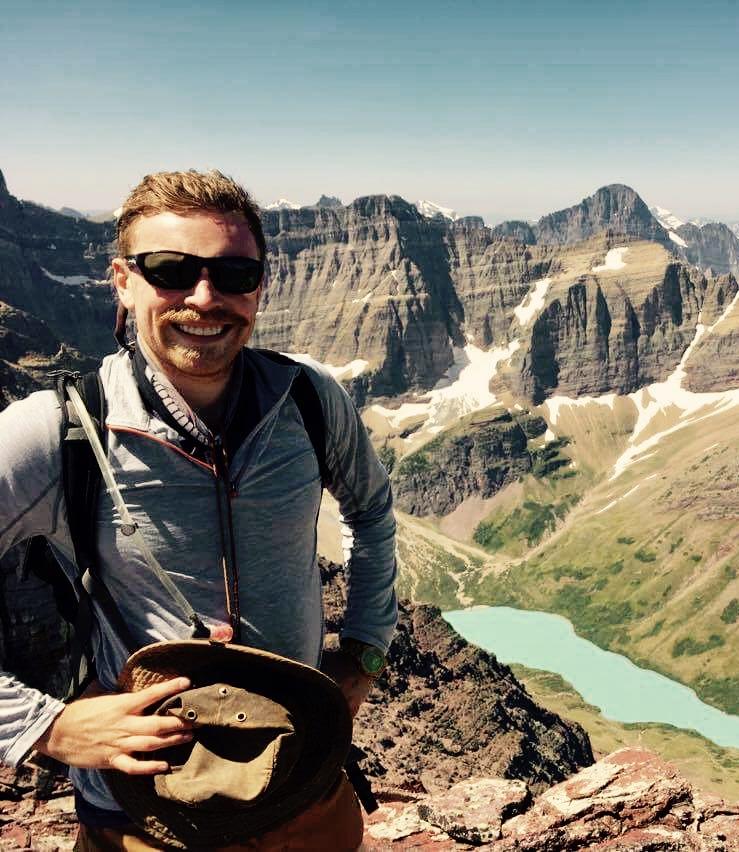 ---
Mike Robinson
Michael is the youngest of the Robinson Brothers. He graduated from the University of Calgary in 2016 with a business degree in Tourism and Marketing. He is a Professional Interpreter, as recognized by the Interpretive Guides Association. He has had the privilege to grow up observing his elder brothers learning from both their strengths and weaknesses. This has honed his skills and experience in both the tourism industry and mountain environment in the Waterton region. Michael has worked as a Tour Guide for over 10 seasons in Waterton Lakes National Park. He continually pursues his passion and desire to enhance tourism opportunities in Southern Alberta now with Dark Sky Guides! When Michael is free of prior commitments you'd be lucky to find him in some of the more remote regions of the Crown of the Continent. Ranging from hiking the last of the peaks within the Crown, camping at alpine lakes, photographing wildlife, identifying various plants and insects or simply sitting and contemplating the purity and sacredness found within the mountains.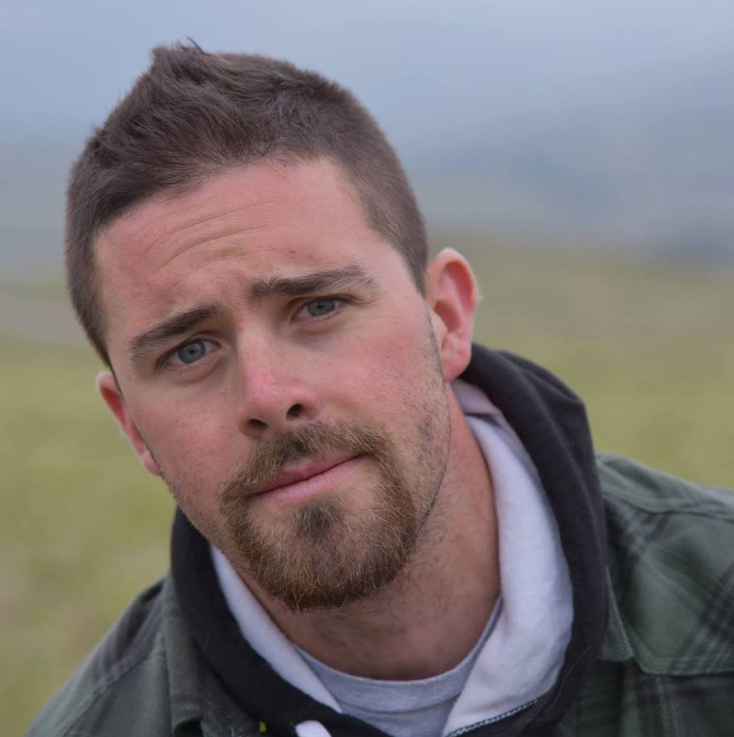 ---
What others are saying about Us:
Take a look at TripAdvisor!
---
Awards & Recognition: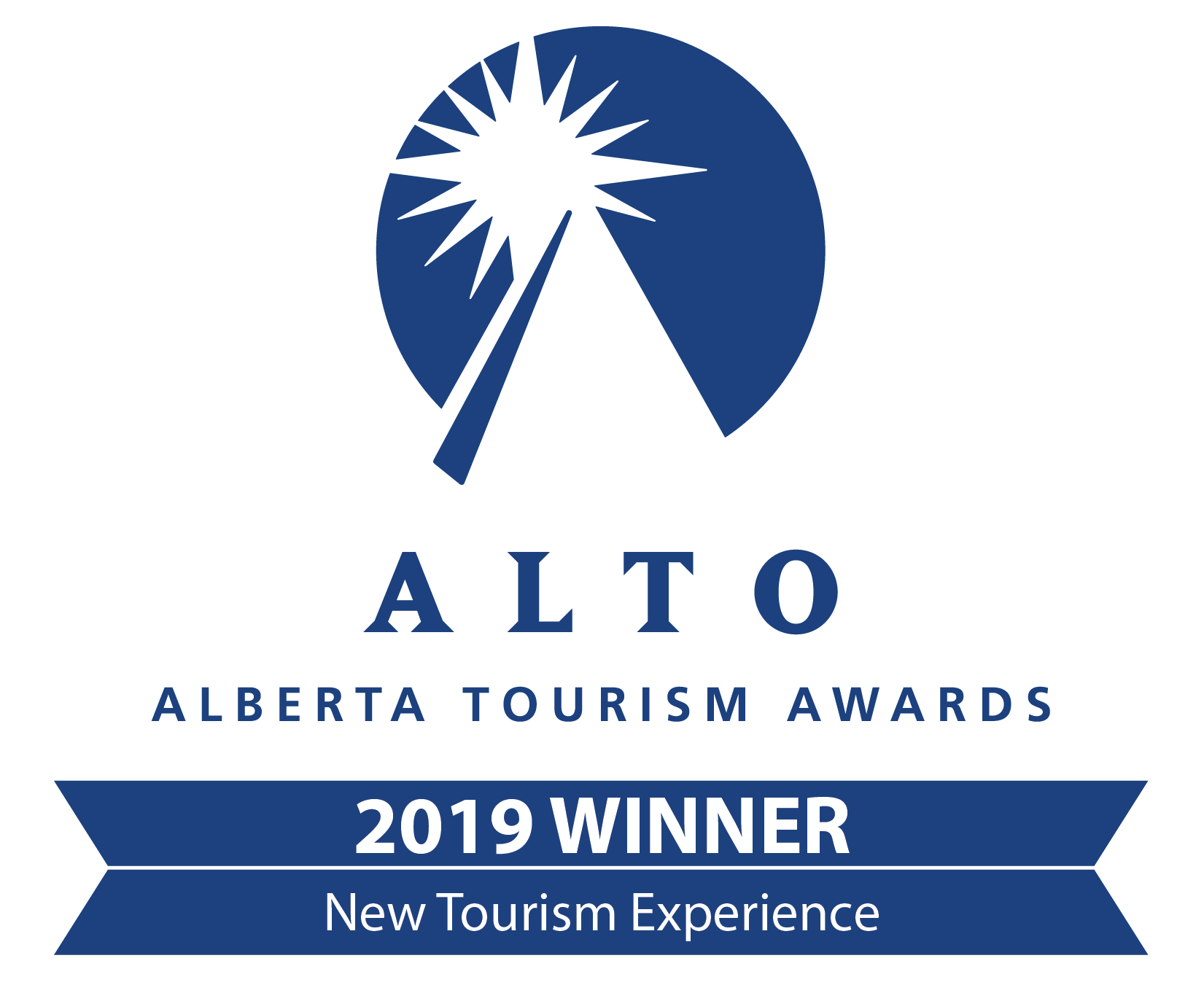 2023 - Named as a finalist in Avenue Magazine Calgary's "Best of the Mountains" ballot, in the category of Best Tour Companies in the Mountains
2023 - 2nd Place in the category of Business & Marketing, as a Nominated Story for the Green Destinations Story Awards at ITB Berlin, part of the Green Destinations Top 100 Stories Competition
2019 - WINNER of the 2019 New Tourism Experience ALTO Alberta Tourism Award
2018 - Named 1 of 3 finalists at the annual Travel Alberta Industry Conference in the category of "New Tourism Experience"
---
Media Mentions:
Check out some of these links to see what has been written about us by the media:
https://enroute.aircanada.com/en/sports-and-entertainment/what-to-do-in-waterton-lakes-national-park-alberta/
https://lethbridgeherald.com/news/lethbridge-news/2023/03/30/light-pollution-has-wide-ranging-impacts-on-humans-and-nature/
https://www.greendestinations.org/2023-story-awards-itb/
https://www.greendestinations.org/alberta-southwest-dark-skies-bright-future/
https://www.todocanada.ca/10-romantic-winter-getaway-ideas-in-alberta/
https://www.travelalberta.com/ca/articles/2021/11/magical-winter-weekend-in-waterton/
https://industry.travelalberta.com/news-media/industry-news/2021/08/08-24-dark-sky-guides
https://www.theglobeandmail.com/life/travel/article-hidden-canada-the-2021-travel-guide-to-undiscovered-gems-and/
https://www.fodors.com/news/photos/9-of-the-best-dark-sky-parks-in-north-america-to-see-the-night-skies
https://crownofthecontinent.net/entries/dark-sky-guides-alberta-canada/4c507be1-881f-4c42-b6f1-7f70a69c432d
http://misswanderlust.ca/waterton-lakes-national-park-prairies-meet-peaks/
https://photojourneys.ca/2020/08/17/best-of-waterton-lakes-national-park/
https://www.producer.com/2020/09/waterton-lakes-major-attractions-have-now-reopened/
https://www.familyfuncanada.com/why-waterton-lakes-national-park-should-be-on-your-family-go-to-list/
https://photojourneys.ca/2020/08/25/night-sky-waterton-lakes-national-park/?fbclid=IwAR3HxQXJUCtA47eigc71SZwDqppz6_iX97P_5k9Qg_niNIKRIhnyZ4GzlrE
https://blog.trekaroo.com/things-to-do-in-waterton-lakes-national-park
https://hikebiketravel.com/things-to-do-in-waterton/
https://www.jodyrobbins.com/what-to-do-in-waterton/?fbclid=IwAR0stztnoYSWFxlSALJ4mQlsUOmKf7mfE7KoXbKMMcPTGJC4fmiiqzRs8BY
https://www.pinchercreekecho.com/news/local-news/dark-sky-guides-earns-2019-alto-award
https://www.avenuecalgary.com/things-to-do/mountains/winter-in-waterton/
https://finance.yahoo.com/news/celebrating-albertas-tourism-innovators-120000157.html
https://globetotting.com/waterton-lakes-national-park
https://www.chrisistace.com/waterton-lakes-national-park-road-trip/
http://westernliving.ca/food-and-wine/watern-ab-more-foodie-destination-than-you-realize/
https://globalnews.ca/video/rd/1236028995632/
https://www.jodyrobbins.com/places-to-visit-in-canada/
http://www.btcalgary.ca/videos/fun-things-to-do-in-may/
http://www.avenuecalgary.com/Things-to-Do/Out-of-Town/Mountains/What-To-Do-in-the-Mountains-in-May/
---
Memberships & Partnerships:
The tourism industry is very collaborative and we are delighted to be affiliated with some of these great organizations:
All-Star Telescope [https://www.all-startelescope.com/ ]
Crown of the Continent [ https://crownofthecontinent.net/ ]
International Dark Sky Association [ https://www.darksky.org/ ]
Interpretive Guides Association [ https://interpretiveguides.org/ ]
Parks Canada [ http://www.pc.gc.ca/en/pn-np/ab/waterton/ ]
Royal Astronomical Society of Canada [ https://www.rasc.ca/ ]
Royal Astronomical Society of Canada – Calgary Center [ http://calgary.rasc.ca/ ]
Travel Alberta [ https://www.travelalberta.com/ca/ ]
Waterton Park Chamber of Commerce [ https://mywaterton.ca/ ]
KAYAK [ https://www.ca.kayak.com/Waterton.50106.guide ]