Starry Skies Townsite Stroll Tour
A short, starry sky stroll around the town after dark.
Join us for a short, easy stroll around the Waterton townsite after dark. This is the perfect tour to get acquainted with our Dark Sky Park. Participants will examine light pollution and what is being done to mitigate it around Waterton, go in search of nocturnal creatures that may be found around town after dark, and learn to identify some of the more noteworthy constellations and night sky objects visible with the naked eye. Please note that telescopes are not used on this tour - after all, the best way to stargaze is simply to use your own two eyes!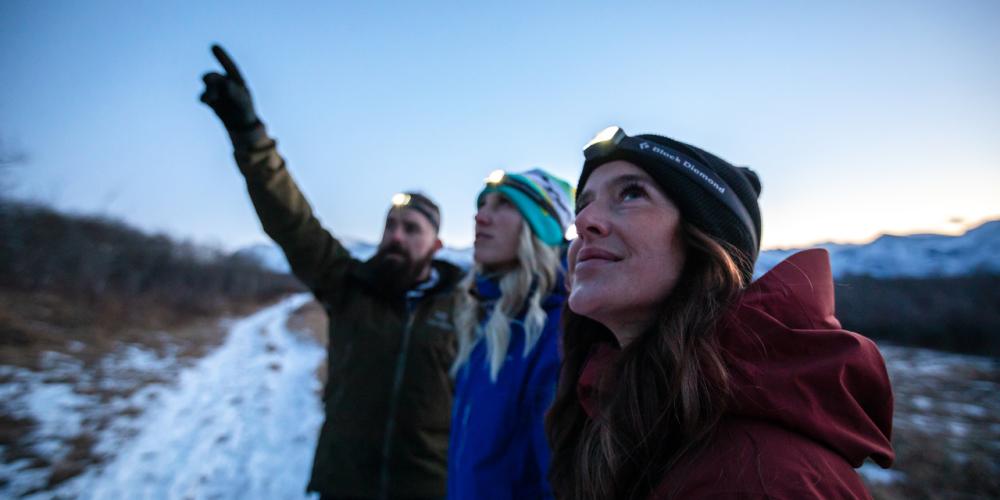 This tour, offered during the shoulder-season and winter months (Oct - May), begins when you meet your guide in the lobby of the Waterton Lakes Lodge Resort. From there your guide will lead you on a stroll around the Waterton townsite, where you will notice the different varieties of light fixutres found around town and learn about light pollution and what is being done to mitigate it in Waterton Lakes National Park.
Use your eyes and ears to watch and listen for different nocturnal creatures that make their way around the Waterton townsite after dark. Your guide will teach you about some of the creatures that become active after the sun sets.
Conditions permitting, you will gaze up at the night sky and be treated to a short, introductory tour of the overhead celestial sphere. Your guide will give you a brief overview of visible constellations and night sky objects that are easily visible with the naked eye. If conditions make viewing the stars difficult, the tour may seek temporary shelter in one of the town's camp kitchen shelters, as your guide will offer a constellation tour using a stargazing-app-equipped tablet.
Note that stargazing on this tour focuses on naked eye stargazing techniques and the use of stargazing binoculars. No telescopes are provided or used on this tour. After all, the best way to really appreciate the vast expanse of space overhead is simply using your own two eyes!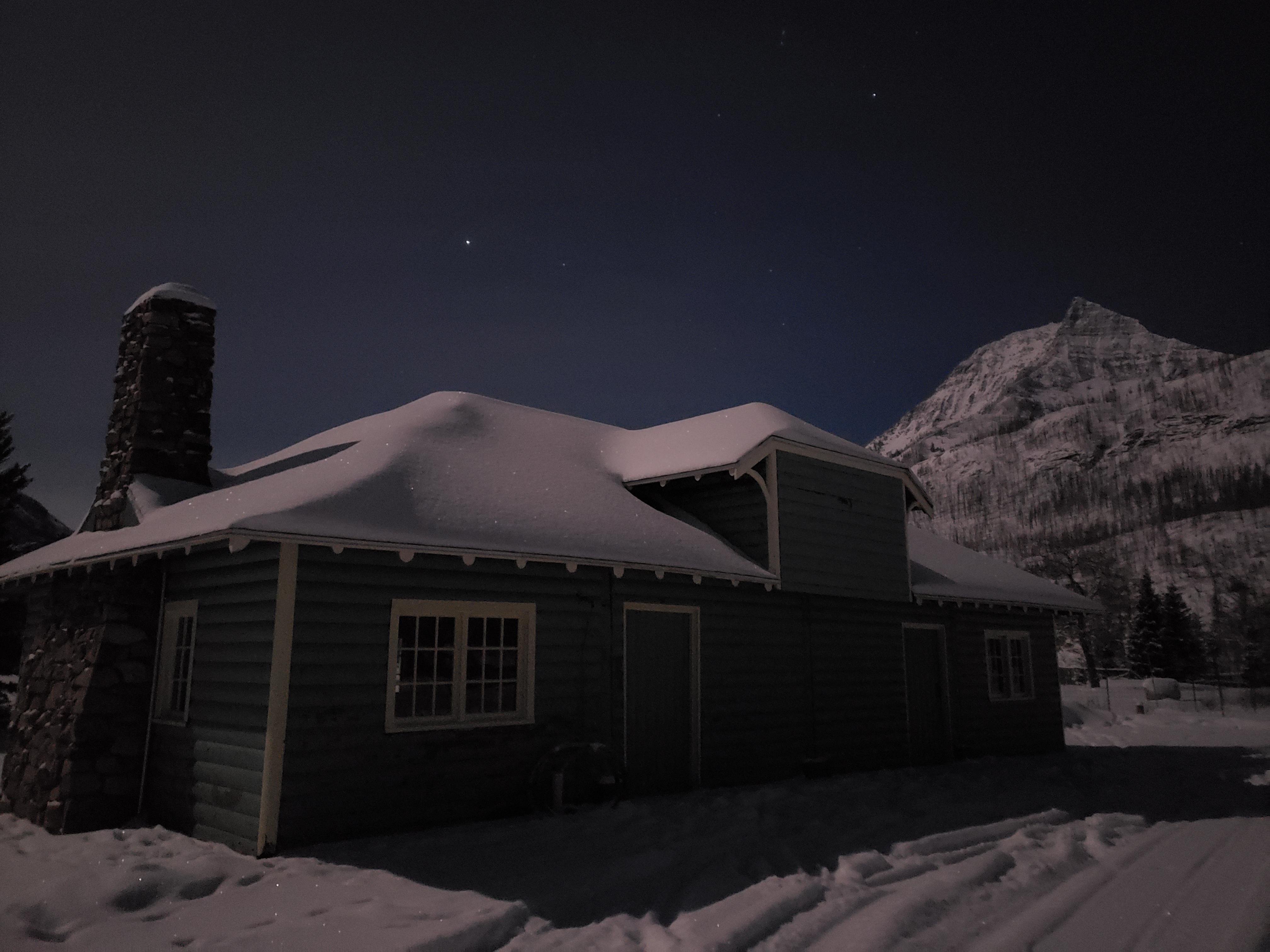 ---
What's included in the Tour?
Personalized tour commentary provided by knowledgeable, friendly, experienced local guides
Use of our Celestron Cometron 7x50, and Celestron SkyMaster 8x56 stargazing binoculars
Use of our mobile tablet with access to stargazing app
---
What to Bring / Wear
Whenever you are taking part in outdoor activities in the mountains, it is a good idea to dress in layers appropriate for the weather (e.g. Tops: base-layer shirt, long-sleeve shirt, sweater or fleece, puff/down jacket, outer-layer winter jacket/shell; Bottoms: long underwear, pants, outer-layer pants)
Wear good, sturdy, warm footwear
Appropriate headwear (hat, bandana, warm toque)
Gloves and/or mittens
A small backpack (with additional warm clothing)
Your own headlamp with red-light setting (if desired)
Your own hiking poles (if desired)
A blanket (if desired)
Any medications / allergy prevention
A Sense of Adventure and an interest to learn!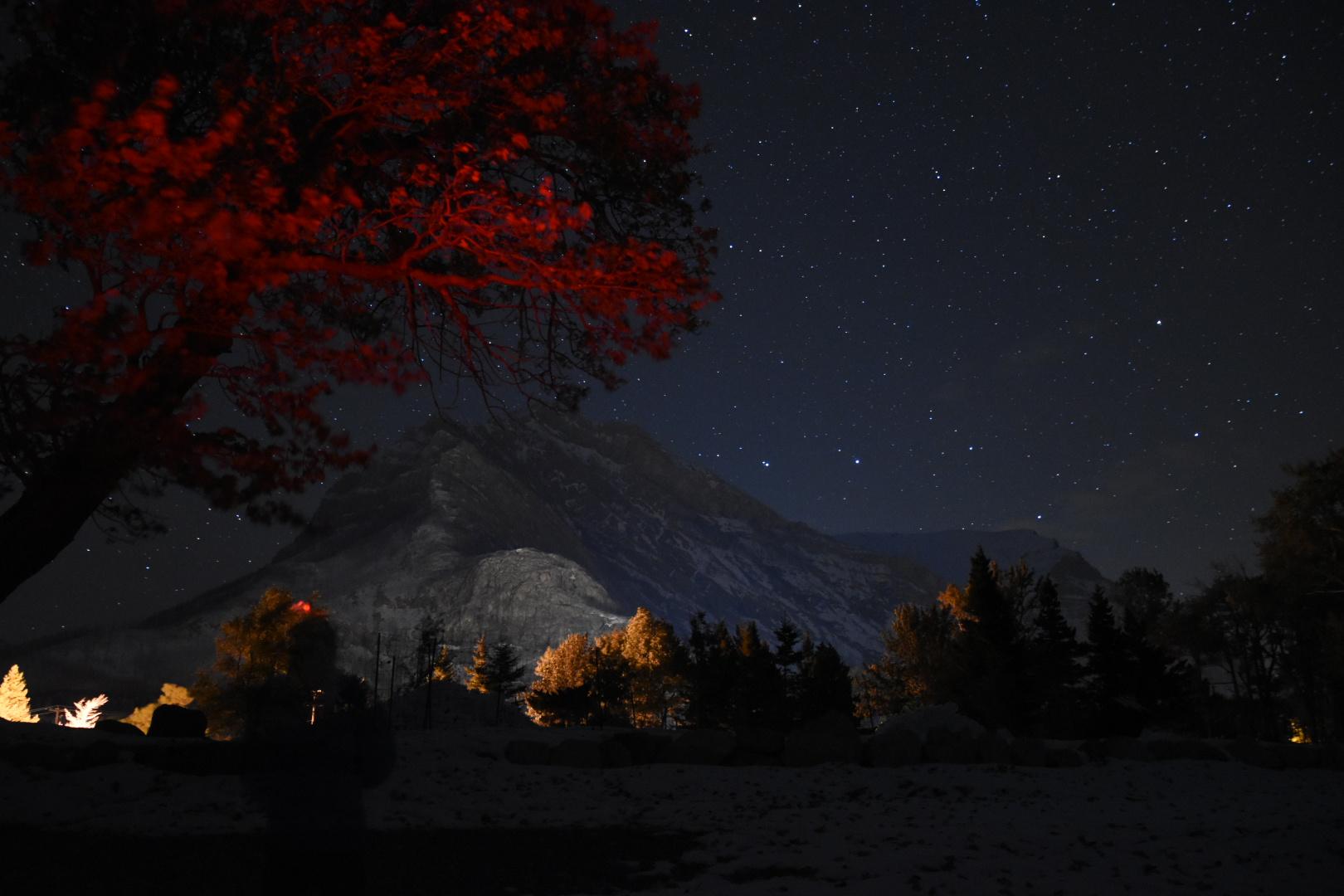 ---
Additional Info
This tour is suited for participants of all ages, fitness levels and experience levels.
Price:


Approx. 1 hr (start time varies depending on time of year / time it gets dark)
Max Number of Participants: 20
Min Number of Participants: 2
What happens if the weather doesn't cooperate? This tour goes regardless of the weather and viewing conditions (unless temperatures are extremely cold or windy). Guides will attempt to ensure tour route keeps to sheltered areas, and may utilize townsite camp kitchens for additional shelter from the elements, if needed.