Our most popular tour helps you discover the night sky!
Join us on our popular Night Sky Telescope Tour. This low-intensity tour focuses on discovering the night sky, learning about nocturnal creatures, understanding the importance of dark skies devoid of light pollution, and spending time stargazing. This is the only tour we offer that provides the opportunity to stargaze through one of our telescopes, including our brand new digital telescope, the Unistellar eVscope 2!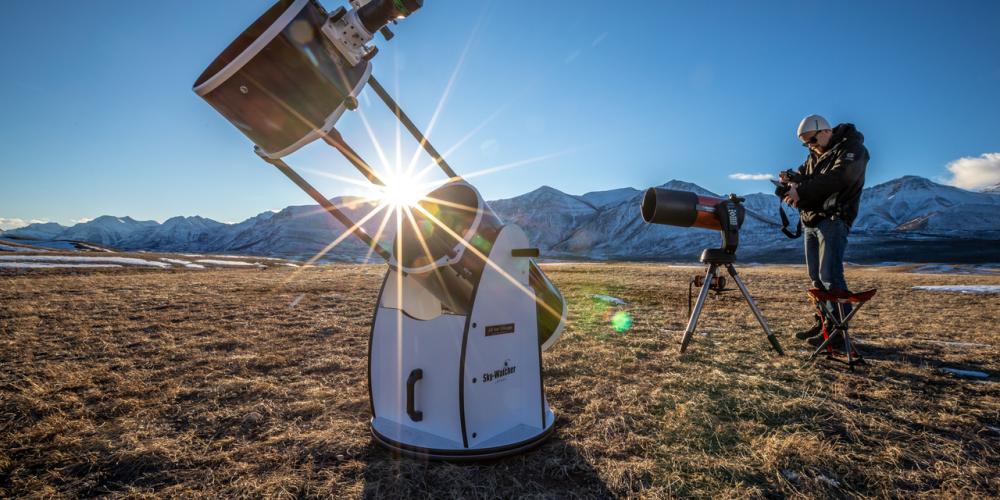 Difficulty Rating: Easy
Duration: Approx. 2.5 hours
Price: $99 per participant
Maximum 12 participants allowed
Minimum 3 participants required
Suited to participants of all ages and fitness levels.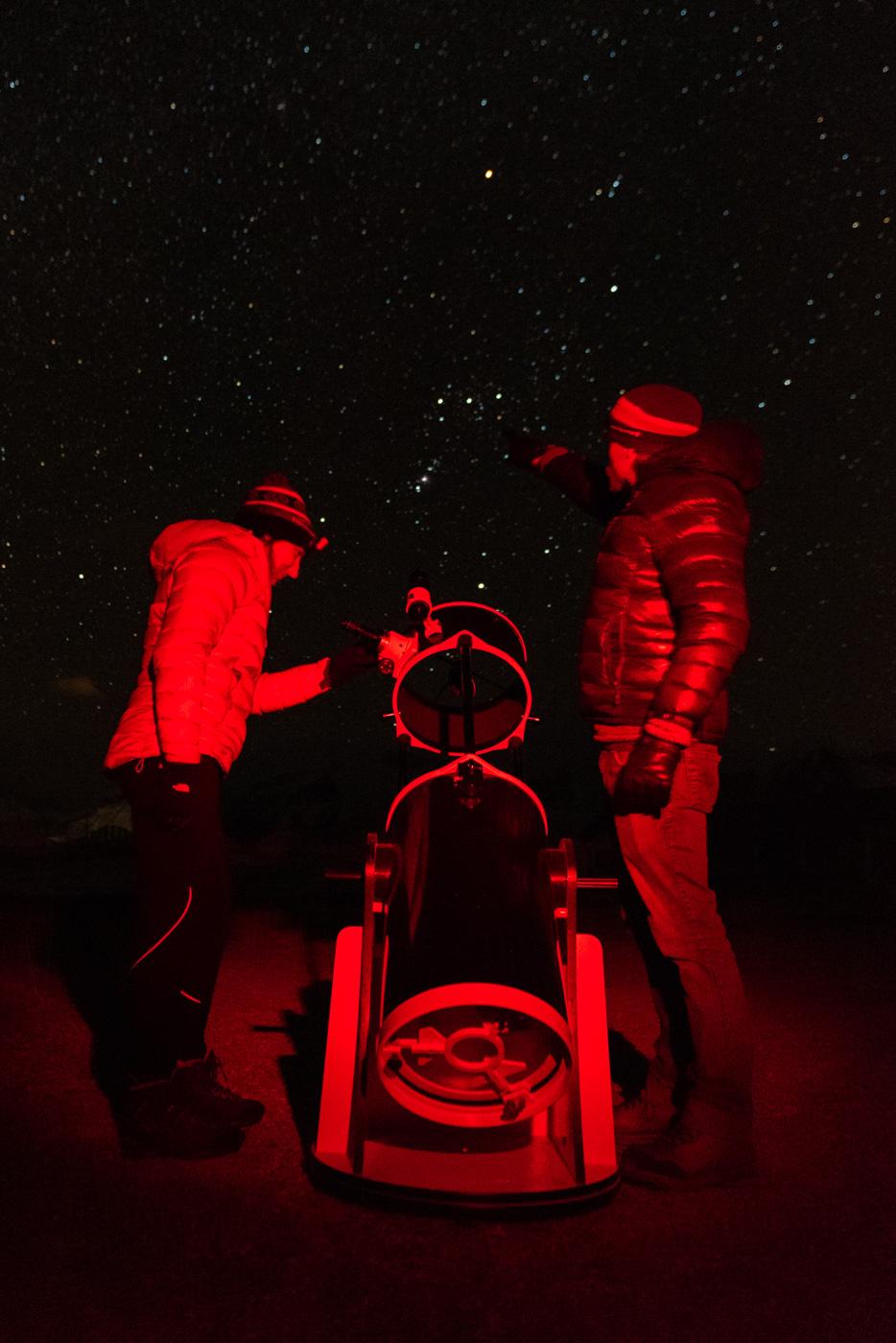 ---
What's included in the Tour?
Personalized tour commentary provided by knowledgeable, friendly, experienced local guides
Complimentary shuttle transport with pick-up and drop-off at the location of your choosing
Headlamp
Stargazing recliner camp-style chair
Use of a Telescope
Binoculars
Warm Blankets
---
What to Bring / Wear
Whenever you are taking part in outdoor activities in the mountains, it is a good idea to dress in layers appropriate for the weather (e.g. Tops: base-layer t-shirt, long-sleeve shirt, sweater or fleece, outer-layer jacket; Bottoms: shorts, long underwear, pants)
Appropriate outerwear suited for the weather (a good windbreaker, rain jacket, or winter jacket - depending on time of year)
Wear good, sturdy walking shoes or hiking boots
Appropriate headwear (hat, bandana, warm toque, if desired)
Gloves
A small backpack (with rain-cover, if you have one)
Your own headlamp with required red-light setting (if desired)
Your own hiking poles (if desired)
A blanket (if desired)
Any medications / allergy prevention
A Sense of Adventure and an interest to learn!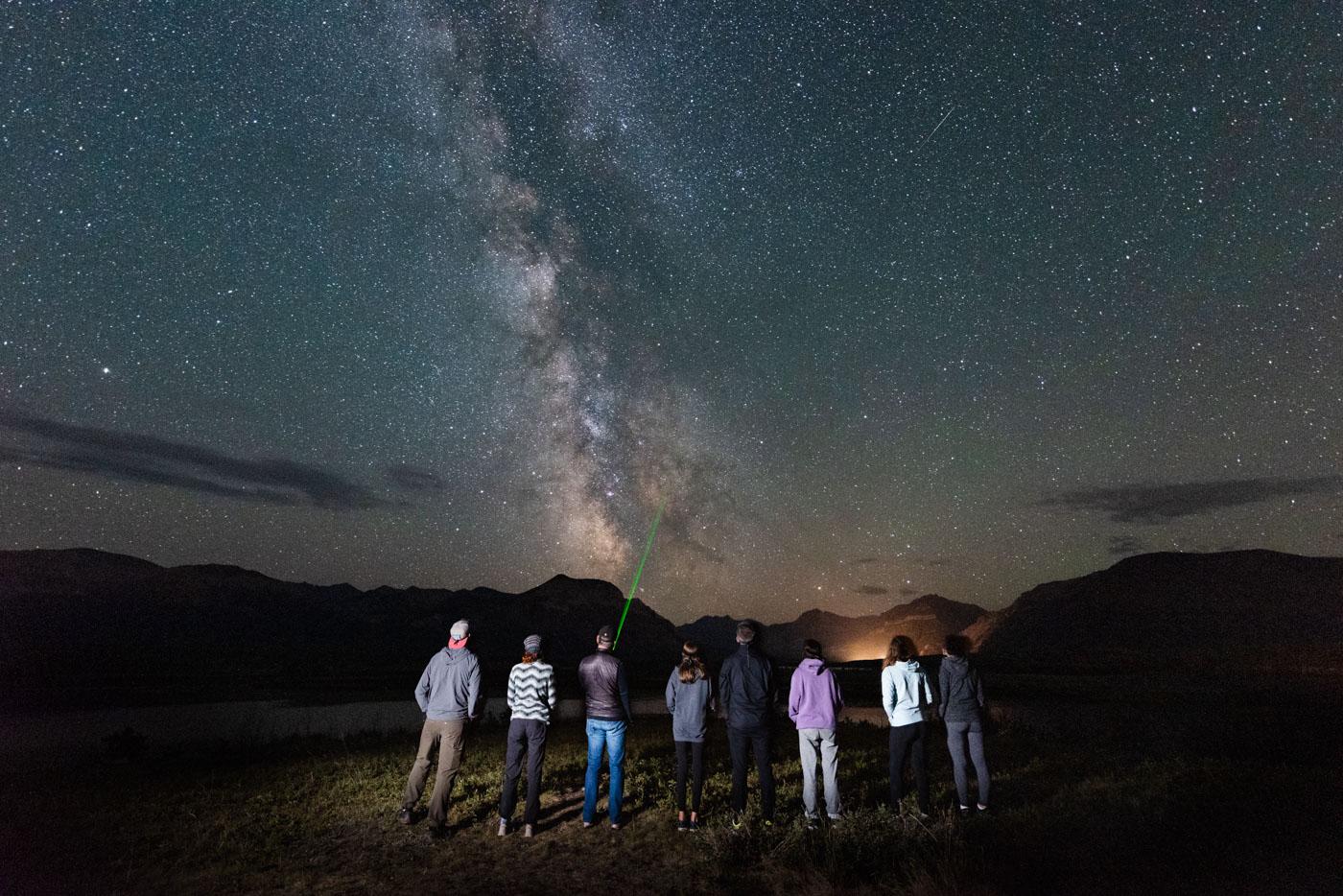 ---
What to Expect
This tour begins with a shuttle bus pick-up from your accommodation in the Waterton townsite, and a short ride to the area of Waterton Lakes National Park that the guide deems most appropriate, based on weather and sky conditions.
The focus of this tour is not so much the journey, but the destination. On the short drive away from civilization, we will help you to become familiar with the night sky, nocturnal creatures and the issue of light pollution.
Once at our stargazing destination, we will set up our comfortable recliner camp-style stargazing chairs for you to sit back, relax and gaze out at the universe overhead. We will set up our telescope, offer up binoculars and share our stargazing app-equipped tablet. Your guide will point out some noteworthy features (depending on what's visible that particular night) and help you learn to navigate your way around the night sky. We have multiple different telescopes, but are most excited about our brand new digital telescope, the Unistellar eVscope 2. Please understand that weather conditions (e.g. wind, clouds, etc.) may influence our ability to utilize our telescopes to their fullest.
Before you get cold (or begin to fall asleep in your comfortable recliner chair) we'll pack up and return to the bus. From there, it's just a short return trip to your accommodation.