Go in search of creatures that become active around the Waterton townsite in the evening hours!
Meet up with the Dark Sky Guides at twilight and go in search of creatures that become active around the Waterton townsite in the evening hours. On this tour, your guide will lead you on a walking tour around the edges of the Waterton townsite as the light begins to fade looking for sights, sounds and other indicators of creatures that call Waterton home. You will learn about some common critters that you are likely to see, as well as some rather elusive animals that even the locals rare spot. Wildlife sightings not guaranteed.
As twilight descends you will meet your guide and start your journey around the Waterton townsite going in search of crepuscular critters, which are animals most active during the evening hours. These types of wildlife are not necessarily diurnal (active in the daytime), nor are they truly nocturnal (active at night).
As you wander some of the quieter areas around the Waterton townsite your guide will help you look, listen, and keep your senses tuned to discover creatures both common and rare. You will learn about a number of different species of mammals, birds and amphibians that become more active after the sun sets. Some of the creatures you will be exposed to are rather common, but some are rather elusive animals that even the locals rarely spot. Please understand that wildlife sightings not guaranteed.
This tour will focus on immersive storytelling experiences that will be augmented by potential wildlife sightings, and engaging interpretation that encourages guests to explore with all of their senses and discover the world of wildlife in Waterton Lakes National Park. Note that as this tour concludes before dark, there is no stargazing.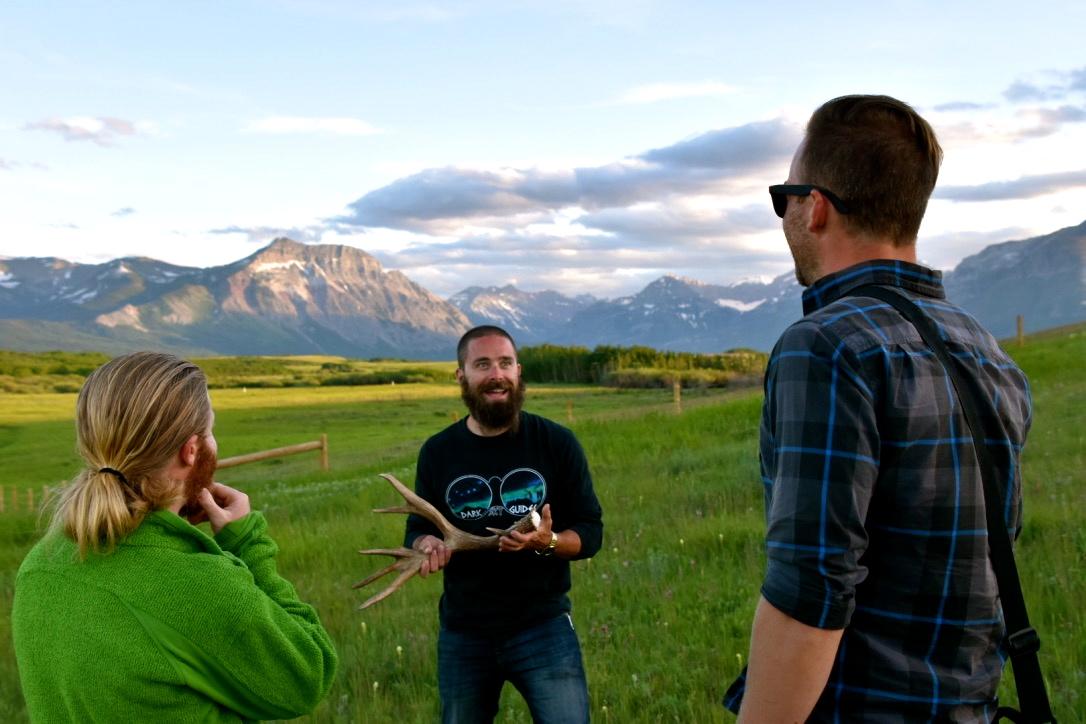 ---
What's included in the Tour?
Personalized tour commentary provided by knowledgeable, friendly, experienced local guides
Great opportunities to spot wildlife
---
What to Bring / Wear
Whenever you are taking part in outdoor activities in the mountains, it is a good idea to dress in layers appropriate for the weather (e.g. Tops: base-layer shirt, long-sleeve shirt, sweater or fleece, puff/down jacket, outer-layer winter jacket/shell; Bottoms: long underwear, pants, outer-layer pants)
Wear good, sturdy, warm footwear
Appropriate headwear (hat, bandana, warm toque - if desired)
Gloves and/or mittens (if desired)
A small backpack (with additional warm clothing)
Your own hiking poles (if desired)
Any medications / allergy prevention
Bugspray!
A Sense of Adventure and an interest to learn!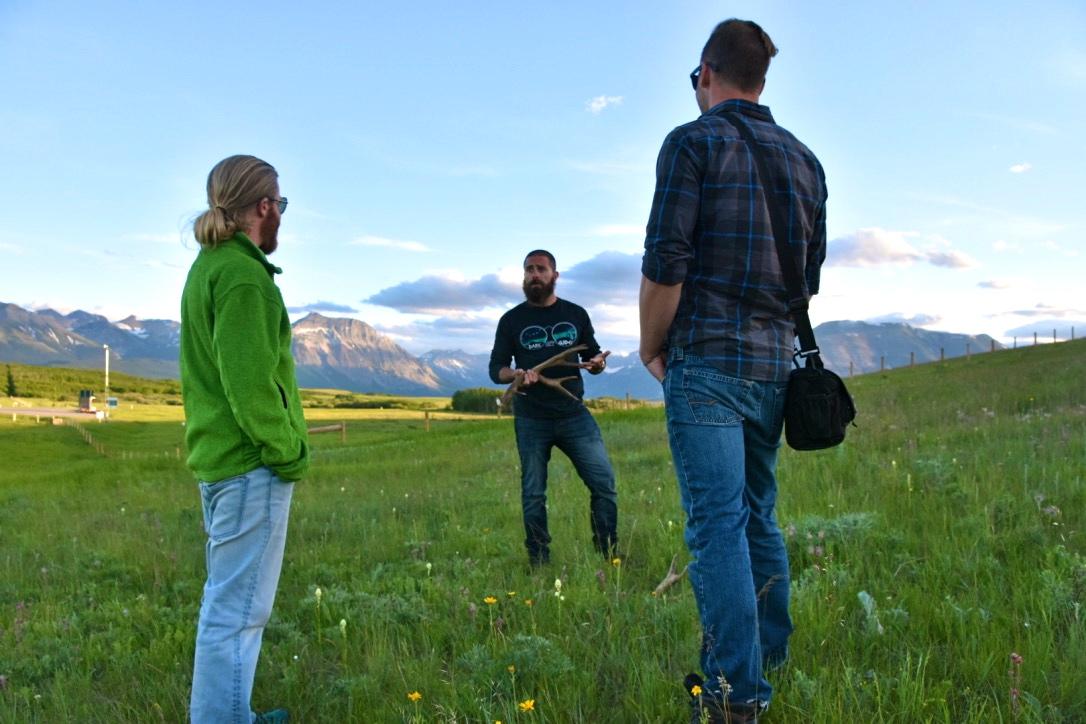 ---
Additional Info
This tour is suited for participants of all ages, fitness levels and experience levels.
Price: $20.00
Approx. 1 hr (start time varies depending on time of year)
Distance: ~ 2km.
Elevation: 40m.
Max Number of Participants: 12
Min Number of Participants: 2